ACTIVE SHOOTER identified as Deion Patterson. At least 1 dead, at least 4 injured in shooting in Atlanta medical building shooting, police say
ATLANTA -- Atlanta police said at least one person is dead and at least three people have been injured in an active shooter situation on West Peachtree Street Wednesday afternoon.
The shooter is still on the loose. Police said no additional shots have been fired since the incident unfolded, but officers are still actively searching for the victim and any other victims. The injured victims have been taken to the hospital. Their identities and conditions have not been released but Channel 2 Mark Winne got information form a source that one of the victims is the shooter's mother.
The shooter has been identified as Deion Patterson. Atlanta police offer $10K reward for information leading to suspect's arrest.
Anyone with information on the case are encouraged to call Detective at 404-546-2518 or CrimeStoppers at 404-577-TIPS.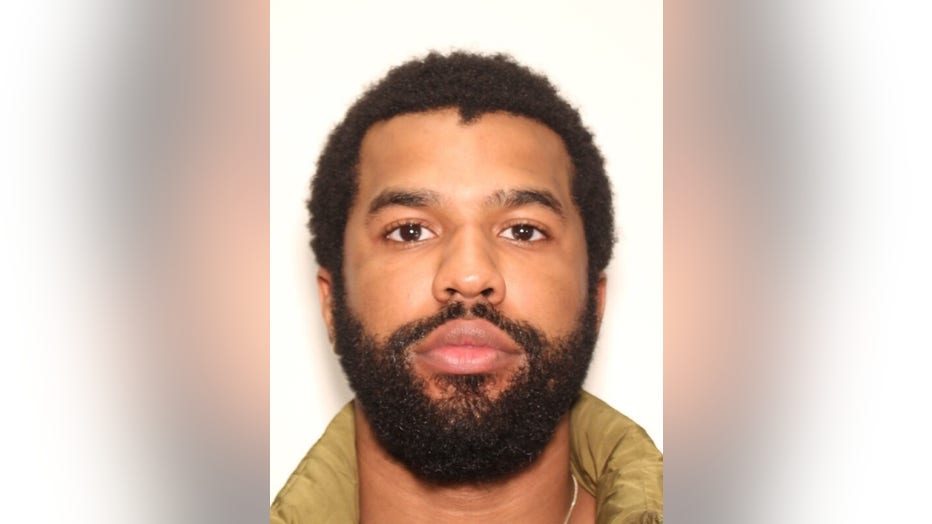 Atlanta police have released several photos of the alleged shooter pointing what appears to be a handgun inside a set of glass doors. He's wearing a gray or black hoodie and carrying a bag.
Police have not identified the alleged shooter, but said that they believe he is armed and dangerous.
Atlanta Public Schools said they are operating on an "exterior lockdown" for the remainder of the day.

Channel 2 Michael Seiden was at the scene, where he saw what looked like hundreds of heavily-armed officers outside 1100 West Peachtree Street Northwest, which is a Northside Hospital facility.
Multiple agencies including Atlanta police, Atlanta fire, MARTA police, Georgia Tech police and the Georgia State Patrol have responded to the situation.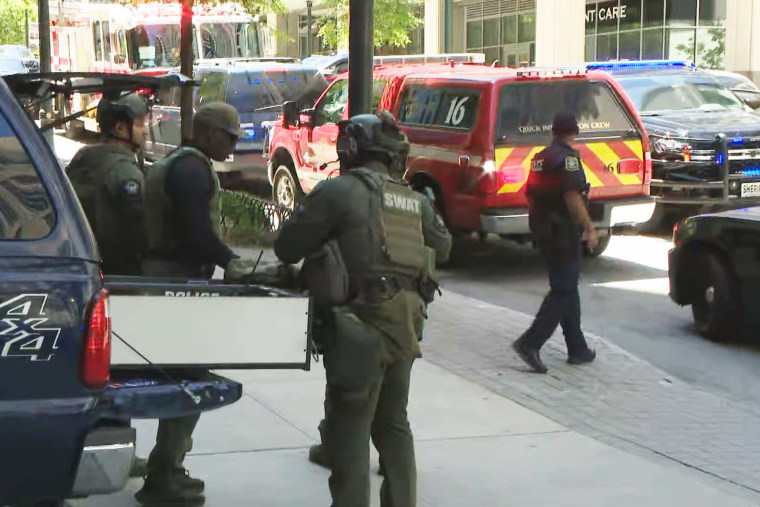 A senior member of the Channel 2 Action News team is currently in the area and saw several people being taken out of the building on stretchers to waiting ambulances.
Channel 2 Mark Winne saw several ambulances speed away from the scene. Winne said this is the largest police scene he's ever seen.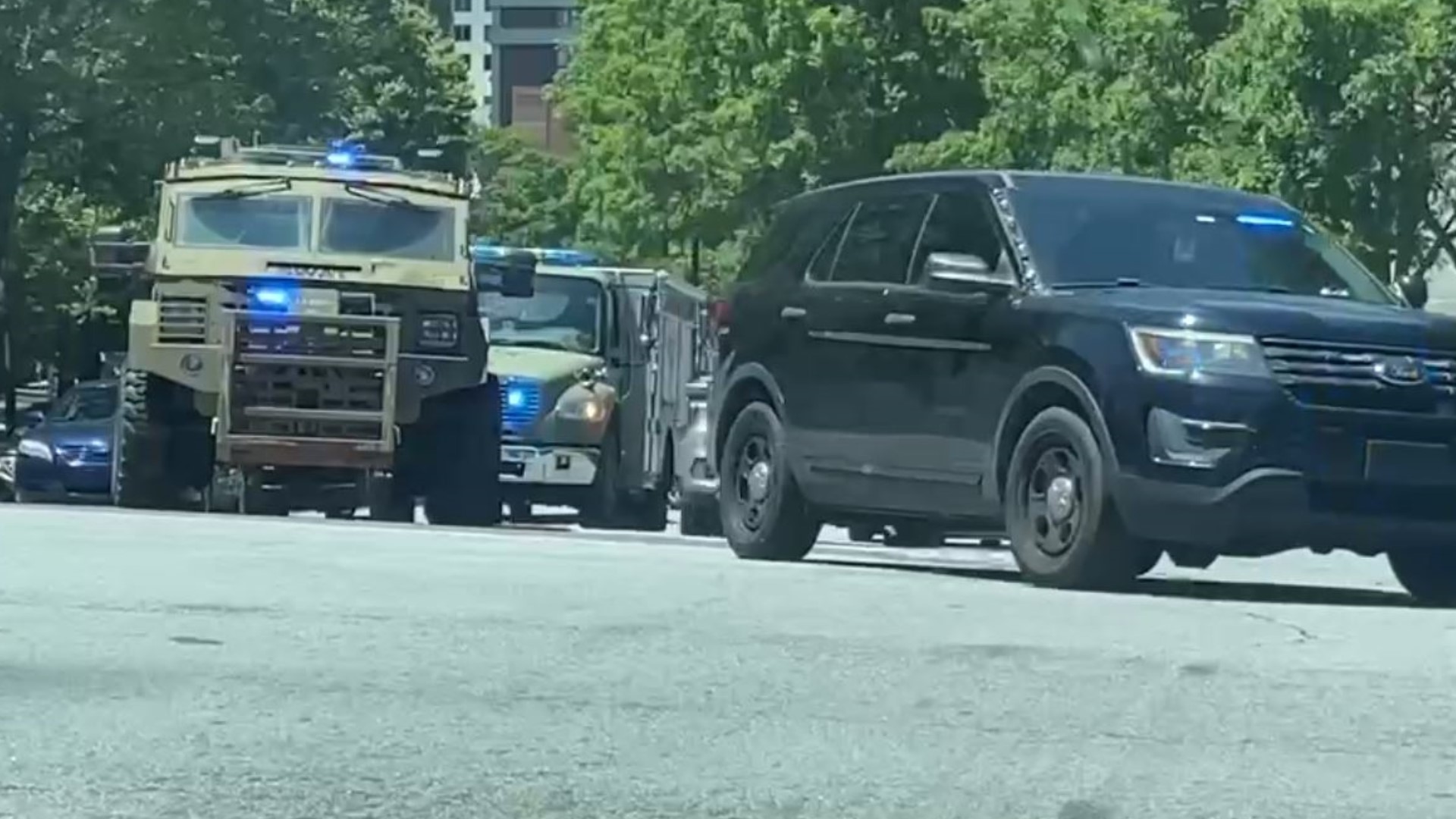 Police are currently working to evacuate people from the building. "Anyone in the area is asked to secure their building and shelter in place," police said. "Anyone not in the area is asked to stay away."
It's unclear how many people have been injured. No one has been taken into custody. Traffic has been shut down in the area.
Atlanta Police say they do not believe that the shooting suspect is still in the midtown area. They have lifted the shelter in place advisory, but they are asking people to stay out of the midtown area while they investigate. They also say that a video that is circulating online showing a man on a roof of a building in Midtown is not the suspect.
During a press conference shortly after 3 p.m., additional information was released by Atlanta Chief of Police Darin Schierbaum.
Schierbaum said they received a call about a shooting inside a medical building in the 1100 block of Peachtree NW shortly after noon. Police soon discovered that five people had been shot, The five victims that were shot were two 39-year-old females, a 71-year-old female, a 56-year-old female and 25-year-old female. The deceased victim is one of the 39-year-old females. Schierbaum did not reveal if the victims were patients or employees.
Schierbaum also revealed that the suspect's mother was with him at the time of the shooting. She was not injured and the family is cooperating with police.It is believed that the suspect carjacked a vehicle near 14th and Williams street. Initially it was thought to have been found in the Smyrna area at a school. However, that is not the case. Police do not know where the suspect is at this time. Cobb County Police Department says that the suspect may be in Cobb County. They are advising residents that portions of Cobb County that border Atlanta may see heavier than normal presence.
---