Man dies after being put in chokehold on New York subway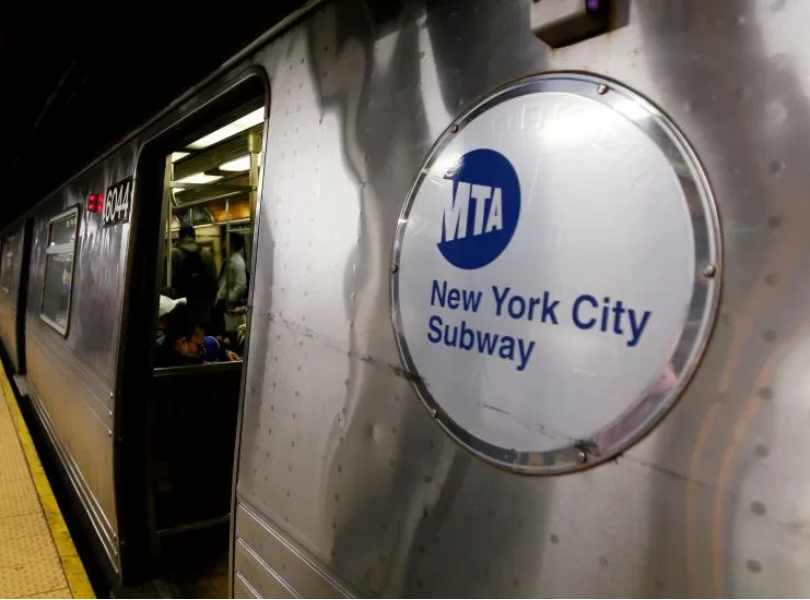 Police are investigating following an altercation where a man was put into a chokehold on the New York subway.


A 30-year-old man, who was said to be acting erratically, died after being restrained by a fellow rider.
Video of the incident shows him struggling as another man grabs him and holds him on the ground.
Police said they have questioned the 24-year-old US Marine who restrained the passenger. He has since been released from custody.
Police say their investigation into the incident is ongoing, including a pending medical examiner's report to determine the cause of death.The names of both men have not been made public.
The incident happened on Monday afternoon on the F-line train in the SoHo section of Manhattan.
A video that was captured by a freelance journalist on the train shows the former Marine holding the 30-year-old man around the neck for two minutes and 55 seconds.Two other riders are also seen restraining his arms. All three later let go of the man, who is then seen lying motionless on the floor.
Police sources told BBC's US news partner CBS that the 30-year-old was acting erratically on the train, allegedly throwing trash and yelling at passengers.They added that officers arrived at the scene at around 14:27 local time (19:00 BST) and found the man unresponsive.
He was later taken to hospital, where he was pronounced dead.
Juan Alberto Vazquez, the freelance journalist who filmed the incident, told the New York Times that the deceased man was screaming on the train prior to him being restrained.


"'I don't have food, I don't have a drink, I'm fed up,'" the man screamed, according to Mr Vazquez. "'I don't mind going to jail and getting life in prison. I'm ready to die.'"He added the rider was frightening but had not assaulted anyone. At the time of the incident, Mr Vasquez said he did not believe the man would die."None of us were thinking that," he told the New York Times. "He was moving and he was defending himself."
---